The Xpatweb team consists of experienced and highly educated individuals who share a passion for specialised solutions in the expatriation and international mobility sector. We aim at providing our customers with the best personalised solution possible. As a team, Xpatweb remains up to date on all new developments within the expatriation and international mobility trends worldwide. Maintaining close relationships with our clients and organisations allows us to provide the best possible customised business solutions and services.
Our specialist team include Attorneys, Chartered Accountants, Master Tax Practitioners, a Financial Services Provider (FSP) and Master Reward Specialists, who combined are relevantly qualified to fully command the entire skillset required to address your residency needs holistically. Whilst our professional credentials ensure accountability and the highest standards of delivery, we are in a unique position to provide you with pertinent advice ensuring the optimal approach to immigration. We pride ourselves in our ability to deliver and create loyal and meaningful client relationships by providing them with trusted client delivery.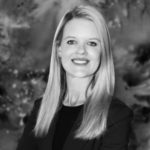 Marisa Jacobs – Director
Marisa Jacobs (BCom Marketing & Business Management) is the Managing Director at Xpatweb, the largest independent work permit practice in South Africa. Her areas of specialty include South African work permits for both individuals and employers with large groups of expatriates which require short term employment service visas, unique dispensations or special waivers of work permit conditions.
She has extensive experience in expatriate management. Her solution based methodologies extent to operating and managing a confidential payroll for various expatriate groups, having obtained various SARS tax directives and rulings, Reserve Bank clearances for expatriates and optimal banking solutions, enabling her to provide an all-inclusive mobility service, and fuels her passion for finding more streamlined solutions.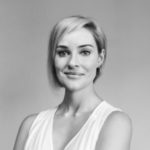 Alicia Kruger – Team Manager
Alicia joined Xpatweb as the Personal Assistant for the Managing Director and quickly progressed to the role of Team Manager. Her role is supported by thirteen (13) years of management experience and running several medical aesthetic practices and spas, where she decided to challenge herself and made the change to Immigration in 2021. Her strong communication, organisational and administration skills are echoed in her motto of: No job is too big or too small!
She is a mother of two very busy boys, and has a passion for kids, animals and helping others.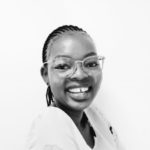 Keamo Moagi – Immigration Support Specialist
Keamo is an Immigration Support Specialist to her team in the Johannesburg office. Before joining Xpatweb, she worked for a construction company as a Service Administrator as well as fulfilling numerous positions. Keamo serves as an Immigration support specialist to the Xpatweb team and hopes to grow and gain more experience within the business to build her career. Outside of work, she is an extrovert and enjoys spending quality time with friends as well as exploring new places with her family, by occasionally hiking just for fun, and not for fitness.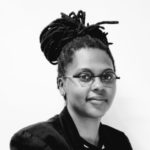 Zondwa Tundube – Immigration Support Specialist
Zondwa is an Immigration Support Specialist for Xpatweb. She has a bachelor's degree in Social Sciences and previously worked as a Senior Project Administrator for a training and consulting company. Outside of work, she is an avid reader and enjoys outdoors activities.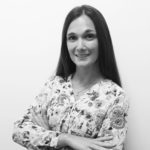 Antoné Baltasar – Personal Assistant to Africa Desk
Antoné is a Personal Assistant and Team Coordinator to Africa Desk in the Johannesburg office. Before joining Xpatweb, she worked in the Debt Review Industry, fulfilling the position as a manager. Antoné serves as a personal assistant to Zainab who is the lead in Africa Immigration whilst coordinating the Africa Desk team. She hopes to gain more knowledge and build her career in the high-performance culture of always striving for higher heights. Outside of work, Antoné enjoys diving into her creative side through crafting scented candles and fragrances. She loves reading, being active and playing competitive online games.